5 Fall Pool Maintenance Tips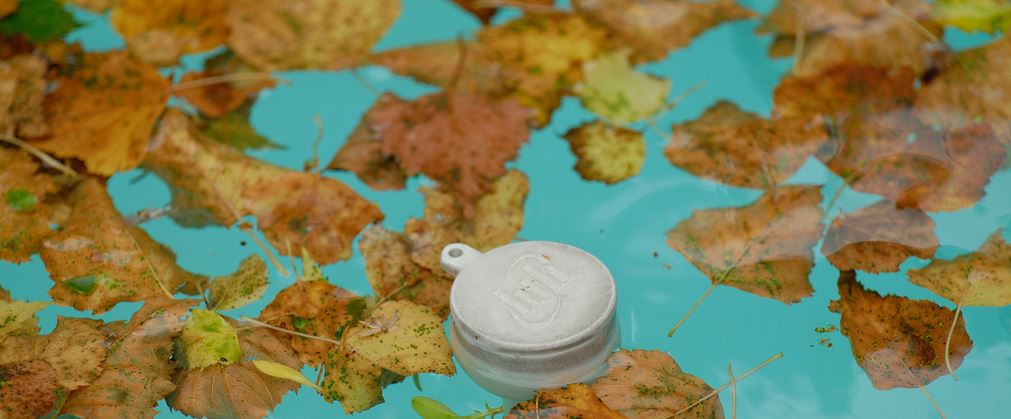 Posted by anthony In Category : Pool Care,Pool MaintenanceIn tag : autumn,Down Under Pool Care,fall,pool cleaning,pool deck repair,Pool Drain,pool filter,pool pump,Swimming pool,Total Dissolved Solids
Autumn is finally here!  The fall season in Arizona means something a little different compared to the rest of the country; after-all we're still looking at hot temperatures some of these days. It's not quite time to put our swimsuits away for the season and break out the wool sweaters, scarves, and leather boots. There are still a lot of swimming days left in the year.
It is, however, time to slightly adjust the way you should maintain and care for your pool; and even look to have a few select services completed.
Here are five pool maintenance tips Arizona pool owners should follow this fall season:
1. Leaf Control- More Skimming & Cleaning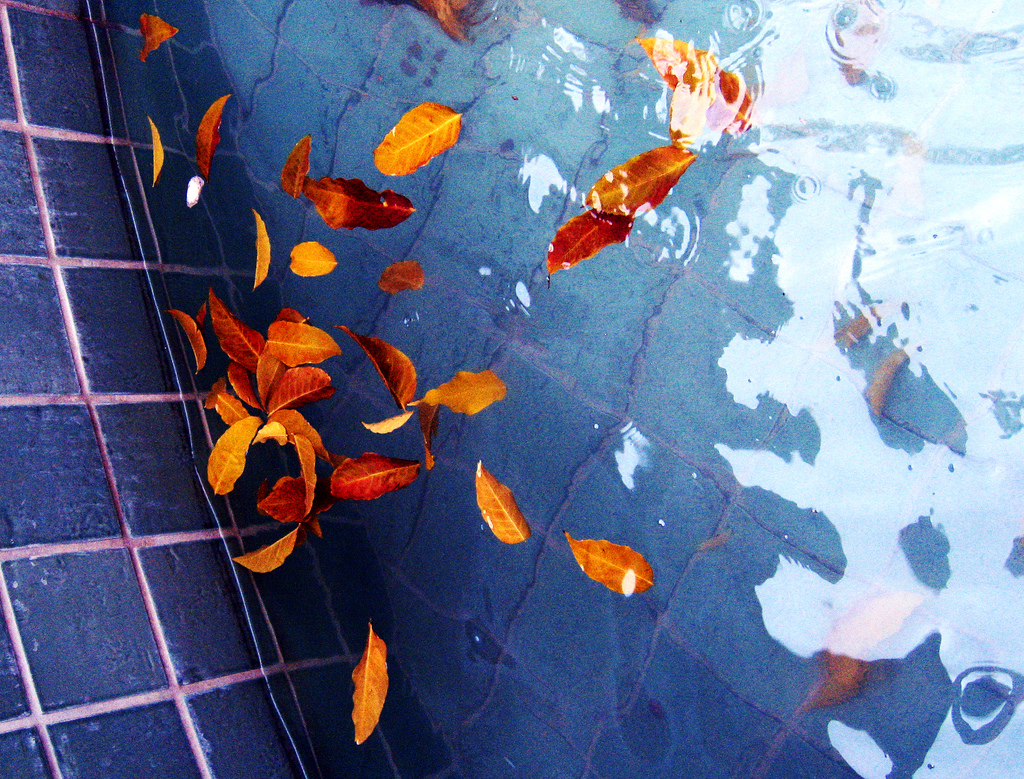 While we don't get the foliage the rest of the country typically gets this time of year, leaves and other debris will begin to fall come late October or early November. Undoubtedly, much of this fall foliage will make its way into your pool. Regular pool skimmings and cleanings are a must during this time of year. Leaves and debris left in your pool will quickly clog your filters, and can even leave unsightly stains if they get stuck to the sides or bottom of your pool.
The best way to control those pesky fall leaves, is with a weekly pool care service; like those offered by Down Under Pool Care. With these weekly cleaning and chemical services, a pool specialist will clean your pool, check your water chemistry, and add chemicals as needed. The cleaning includes: skimming those leaves and other debris from the pool surface, vacuuming the bottom of the pool, and brushing your pool walls. All the baskets, skimmers, pumps, backwash filters, will have the leaves emptied out as well. It's just what you need to keep your pool clean and looking great this fall.
2. Fall Debris Means Filter Cleanings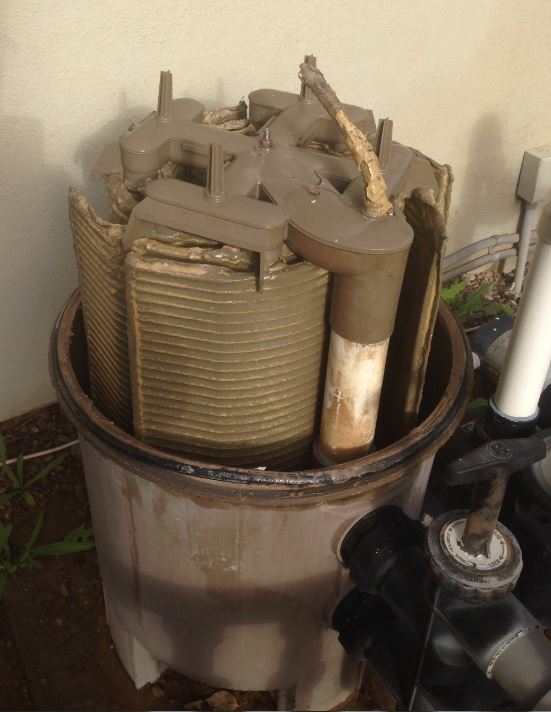 Like I just mentioned, come late October, early November, more foliage or debris will be falling into your pool. Any debris missed during your weekly cleaning and chemical services will need to be filtered out of your pool. Your skimmer baskets will become more full, at a quicker rate; and your pool filters will trap whatever is missed. This fall, make sure you have your filters inspected and cleaned by a pool professional like Down Under Pool Care.
Our pool professionals are experts at disassembling filters; as well as cleaning and inspecting them. With their years of experience, our pool specialists can determine if your filters need to be cleaned, or if they need to be replaced.
3.  Fall Is The Time For A Pool Drain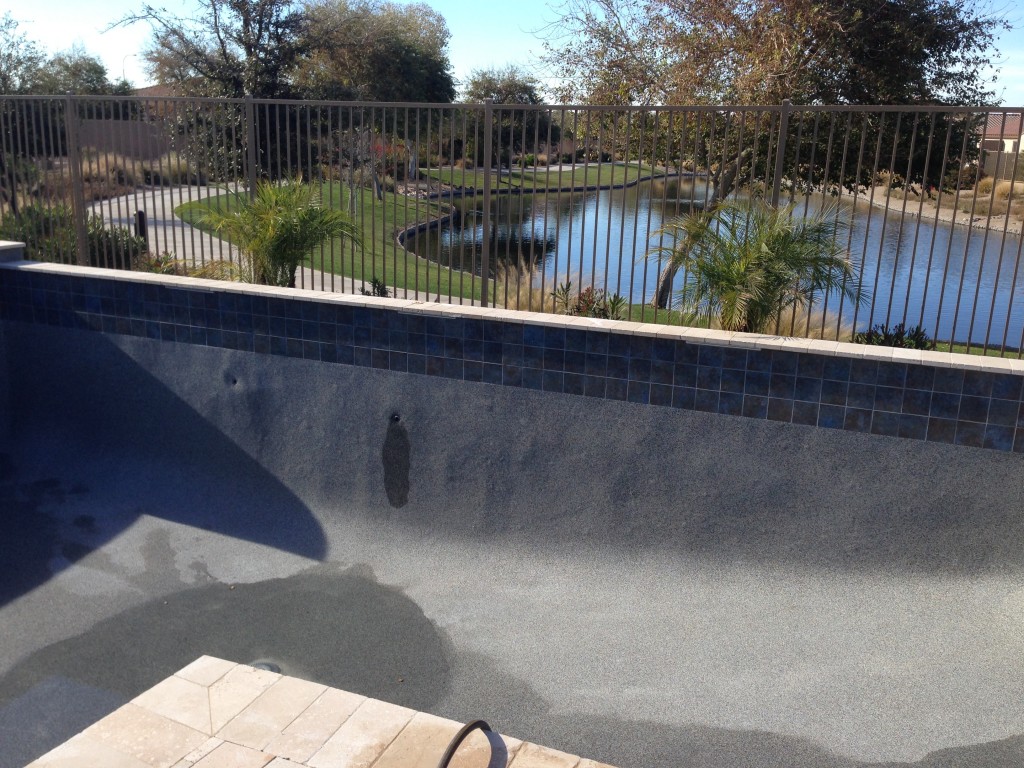 Arizona's hard water increases the necessity of a pool drain. As the pool season comes to a close, the late fall months are the perfect time to drain and fill your pool. You see, your pool needs to be drained every two to three years or else your Total Dissolved Solids (TDS) levels will reach harmful levels. High TDS levels can cause scale buildup in your pool's pipes, valves, and filters. This can lead to serious damage to your pool and reduce its performance; not to mention they're an eyesore!
It's time to take action this fall with a professional pool drain service from Down Under Pool Care. We'll change out your pool water for you, and replace it. After the drain and fill, we will even administer the start-up chemicals you need, prepare the pump for use, and pH balance your new water.
4. Run Pumps A Little Less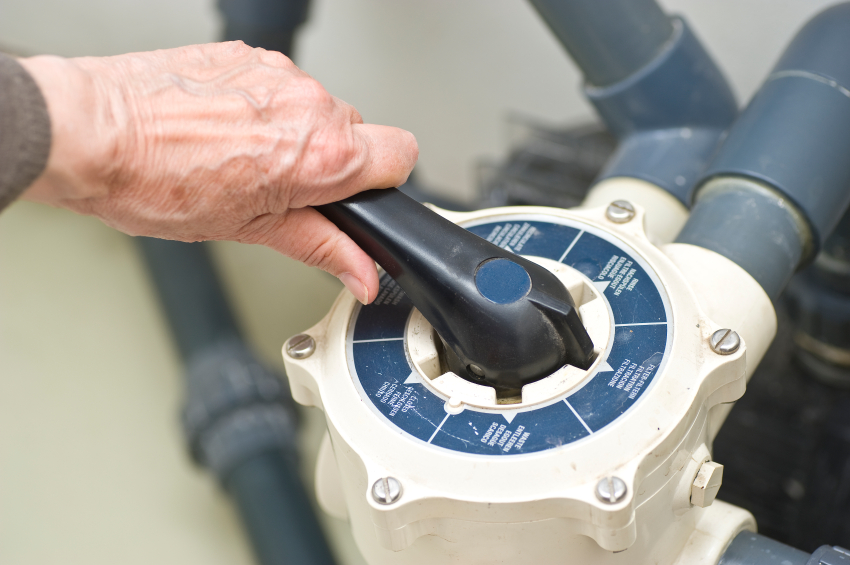 I have some good news for you about your energy bill. Now that fall is here, and your kiddos are all back in school, your pool will likely be getting less and less use. With this lower activity rate, you can look to lower the duration your pool pump runs from the typical 8 hours, to 4-6. This should help lower those high energy bills we get during those summer months.
Before making a pool maintenance adjustment like this, it's best to ask your pool care professional if this step is right for your pool; depending on current conditions. You'll want to wait until the temperature of your pool water drops to cooler levels before running your pumps less, or you may begin to develop an algae problem.
5. Time To Repair Your Deck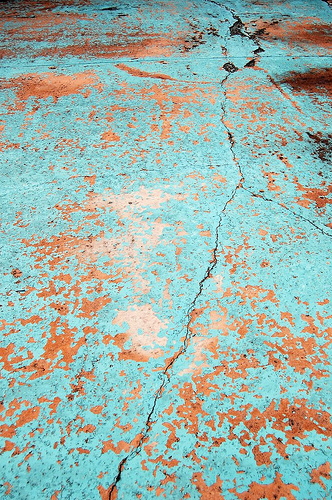 Look down at your pool deck. Do you see any cracks or chips?  The brutal Arizona sun combined with the destructive monsoons and haboobs, can do a real number on your deck; not to mention everyday wear and tear. If your deck looks worn, cracked, or damaged this fall; it's the perfect time for a deck repair. A damaged deck will only get worse until permanent damage to your pool occurs. Additionally, cracks or chips are not safe for the kiddos. No matter the issue with your deck, repairing and sealing it is a messy job that's best left to the professionals at Down Under Pool Care.
Down Under Pool Care Services In Arizona 

This fall, among your Pumpkin Spice Lattés, layered clothing, rustic hayrides, haunted corn mazes, and college football; don't forget to keep your pool properly maintained. Don't forget to call Down Under Pool Care!
With your Arizona pool care experts by your side, you and your family will have many more pool days to enjoy this fall!
Whether you live in Tempe, Chandler, Gilbert, Queen Creek, Mesa, Scottsdale, Ahwatukee or Phoenix; Down Under Pool Care is your go-to source for all things pool care!
Down Under Pool Care
(480) 671-1184