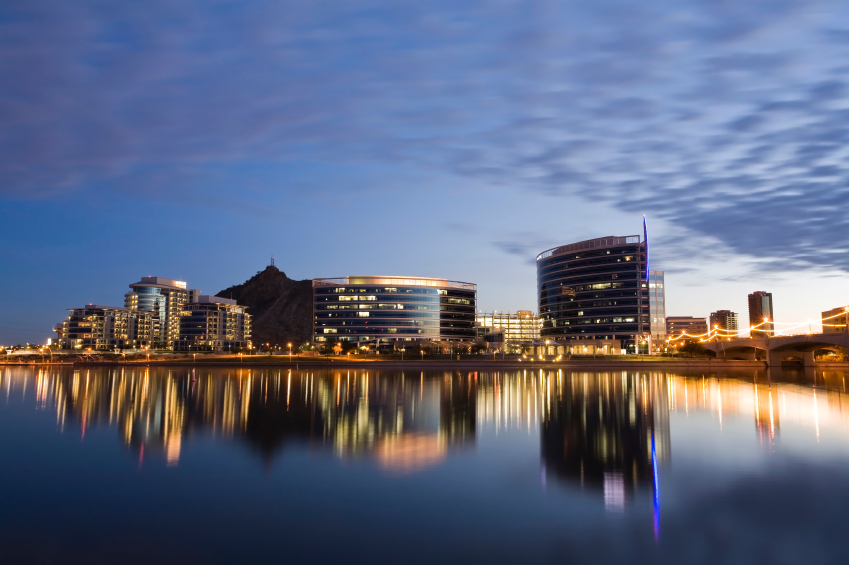 As a Tempe pool owner, you want your swimming pool looking its best year-round. You want to make sure that your pool's water is clean and safe for you and your family to swim in; and you want your pool and its equipment functioning properly. That's where Down Under Pool Care comes in.
At Down Under Pool Care, we take the hassle out of pool ownership and maintenance with affordable, quality, pool services in Tempe, AZ.
Tempe Pool Services
Down Under Pool Care is pleased to offer the following pool services in Tempe:
Pool Drain
Acid Wash
Deck Repair
Tile Cleaning
Chlorine Wash
Motor Repair
Weekly Pool Service
Chemical Service
Inlet & Outlet PVC Piping Repair
Cartridge Filter Cleans
DE Filter Cleans
Replacement of Pumps
One-Time Clean Up of Pool
Sand Changes
Replacing Bulb and Seal on Pool Lights
Backwash Repairs
Tree Trimming Around Pools
Hosing Down Decks
Salt Cell Cleaning
Spotlight On Tempe
Home to Arizona State University, Tempe, Arizona is a dynamic city in the middle of the desert. With Mill Avenue, Tempe Town Lake, and numerous eclectic restaurants and hotels, Tempe has become a tourist destination in the state of Arizona; providing jobs and growth to the area.
With over 160,000 residents, many Tempe homeowners have backyard swimming pools used to escape the scorching summer heat; which has been know to reach temperatures of well over 115 degrees.
Tempe Zip Codes We Service: 85281, 85282, 85283, and 85284.
Cities Surrounding Tempe Where We Also Provide Pool Service
In addition to offering pool services in the city of Tempe, Arizona; Down Under Pool Care also offers pool services in Chandler, Gilbert, Ahwatukee, Mesa, Scottsdale, and Phoenix.
If you have a swimming pool in Tempe, and would like to save yourself the time and worry that comes along with proper pool maintenance, call Down Under Pool Care for Tempe pool service.
Call Today For Tempe Pool Service!
(480) 671-1184