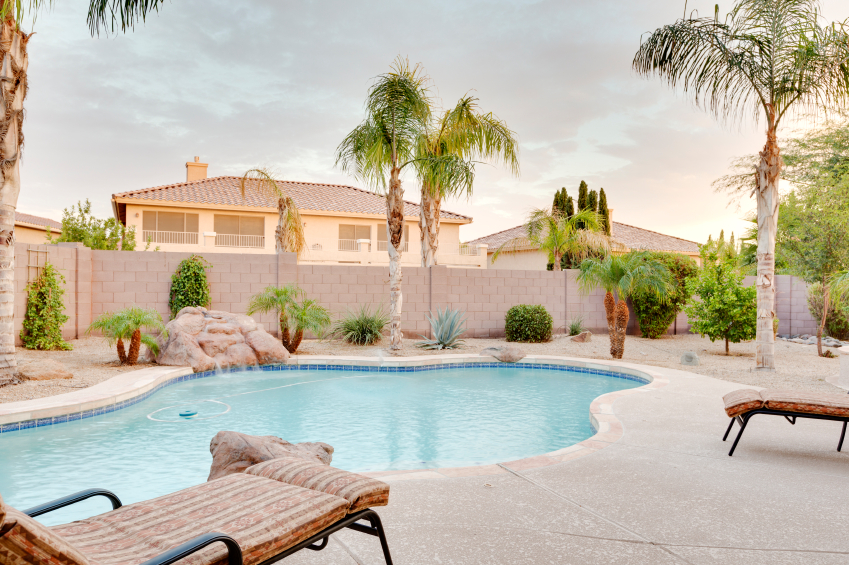 As a Chandler pool owner, you want your pool to be clean, healthy, safe, and functioning properly for you and your family to enjoy. You want it to look its best when you are entertaining guests. In order to attain this, proper pool maintenance is required. This takes a lot of time and effort; time you can be spending with your family. Don't worry; Down Under Pool Care is here to help!
The pool professionals at Down Under Pool Care take the hassle out of pool ownership and maintenance with affordable, quality, pool services in Chandler, AZ. We'll do all the work, so you can spend more time enjoying your pool, as opposed to maintaining it.
Chandler Pool Services 
Pool Drains
Acid Washes
Chlorine Washes
Weekly Pool Service
Twice Monthly Pool Service
One-Time Pool Clean Up
Tile Cleanings
Cartridge Filter Cleans
DE Filter Cleans
Salt Cell Cleanings
Chemical Services
Replacement of Pumps
Replacing Bulb and Seal on Pool Lights
Backwash Repairs
Motor Repairs
Inlet & Outlet PVC Piping Repairs
Deck Repairs
Hosing Down Decks
Sand Changes
Tree Trimming Around Pools
What Chandler Residents Are Saying About Our Services
DOWN UNDER POOL CARE is the only pool service you will ever need!  We went through 3 or 4 companies before finding Down Under Pool Care almost 7 years ago and have never…..EVER had a single issue with our pool since finding them.  With year-round service, our pool is ALWAYS in pristine condition and ready for use.   Honestly,  it doesn't get any better.  Anyone can say they clean pools, but DOWN UNDER POOL CARE delivers 5 STAR service on a consistent basis.  And not just cleaning, but repairs and other pool-related services.  We have recommended them to anyone we know that has a pool and will never use anyone else!

David H.
Chandler, AZ
About Chandler, AZ 
Bordering Tempe, Mesa, and Phoenix, Arizona, the city of Chandler can be considered the center of technology in the state. Intel, Orbital Sciences Corporation, Ebay, and Verizon Wireless all have major satellite locations in Chandler. With these major companies in the area, and the accompanying jobs they bring, Chandler has seen its population boom to over 240,000. Many of these Chandler residents enjoy time in their backyard swimming pools, in addition to the many local parks, restaurants, movie theaters, and shopping centers.
Chandler Zip Codes We Service: 85224, 85225, 85226, 85248, 85249, and 85286.
Other Cities Near Chandler That Down Under Pool Care Services 
In addition to serving the city of Chandler, Down Under Pool Care also provides quality pool care services in other cities here in the Valley; including: Phoenix, Ahwatukee, Scottsdale, Tempe, Mesa, and Gilbert.
If you are a Chandler swimming pool owner, Down Under Pool Care would like to take the worry and stress out of pool maintenance. Our professional quality pool services ensure your pool is ready for enjoyment whenever you need to beat the spring and summer heat.
Call Today For Pool Service In Chandler!
(480) 671-1184