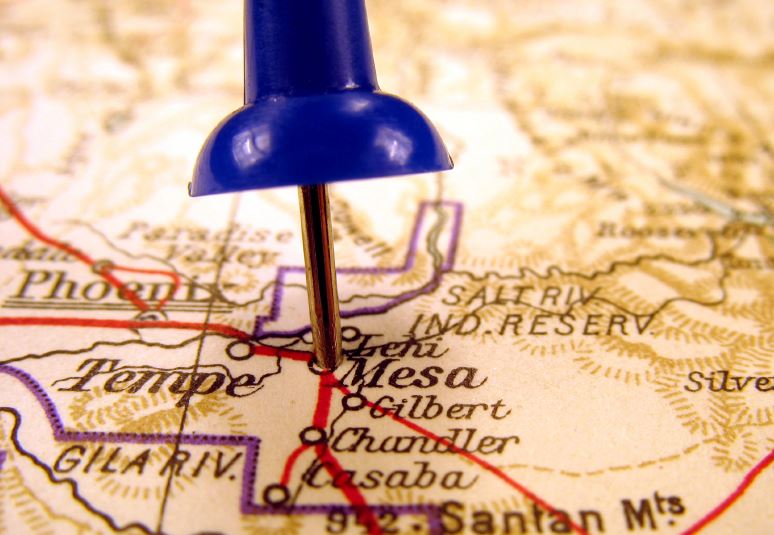 Mesa, AZ has some of the hottest summers this great country has to offer; as temperatures have been know to climb well over 115 degrees in July and August! When it gets hot outside, there are a few things Mesa residents like to do to cool off; including take a refreshing dip in a nice cool swimming pool. Many homes and apartments in Mesa have pools for this very reason.If your pool isn't quite up to par, it makes those dunks in the water a little less satisfying. Nobody want dive into a pool that is dirty, not working, or otherwise un-kept. If your Mesa swimming pool is starting to look like something that could be mistaken for a swamp; rest easy because Down Under Pool Care is here to help with affordable, quality pool care in Mesa!
Mesa Pool Services
Down Under Pool Care provides a variety of pool services in Mesa, AZ:
Weekly Pool Service
Twice Monthly Pool Service
One-Time Pool Clean Up
Chemical Service
Tile Cleaning
Cartridge Filter Cleans
DE Filter Cleans
Salt Cell Cleaning
Replacement of Pumps
Replacing Bulb and Seal on Pool Lights
Backwash Repairs
Deck Repair
Motor Repair
Inlet & Outlet PVC Piping Repair
Sand Changes
Tree Trimming Around Pools
Hosing Down Decks
Pool Drain
Acid Wash
Chlorine Wash
What Our Mesa Customers Are Saying About down Under Pool Care 
Down Under Pool Care has been a vendor for my company for almost five years. Luke also services my personal pool. The quality of service is outstanding and the pricing competitive. Luke will take care of all of your pool, and other issues associated with all of your water equipment. Luke makes sure that all of your needs are met. His customer service is excellent. And he has an awesome crew as well.
Daphne E.
Mesa, AZ
Spotlight On Mesa 
As the central city in the East Valley, and the third biggest city in Arizona, Mesa is a hub of diverse restaurants, assorted shopping centers, and cultural attractions. When Mesa residents aren't swimming in their pools, you can find them catching a Cubs spring training game at HoHoKam Park, catching a performance at the Mesa Arts Center, or enjoying the Easter Pageant at the Mesa Arizona Temple. Mesa is also home to numerous higher education facilities including Polytechnic campus of Arizona State University, and multiple community colleges.
Mesa Zip Codes We Service: 85201, 85202, 85203, 85204, 85205, 85206, 85207, 85208, 85209, 85210, 85212, 85213, and 85215.
Cities Surrounding Mesa Where We Also Provide Pool Service
Down Under Pool Care also services swimming pools in Phoenix, Queen Creek, Tempe, Ahwatukee, Scottsdale, Chandler, in addition to providing quality pool services in Mesa.
Let Down Under Pool Care maintain and care for your Mesa swimming pool, so you can spend more time in the water actually enjoying it. With our affordable pool services, we help take away the headaches that can come with pool ownership. Give us a call today; you'll be glad you did!
For Pool Service In Mesa
(480) 671-1184