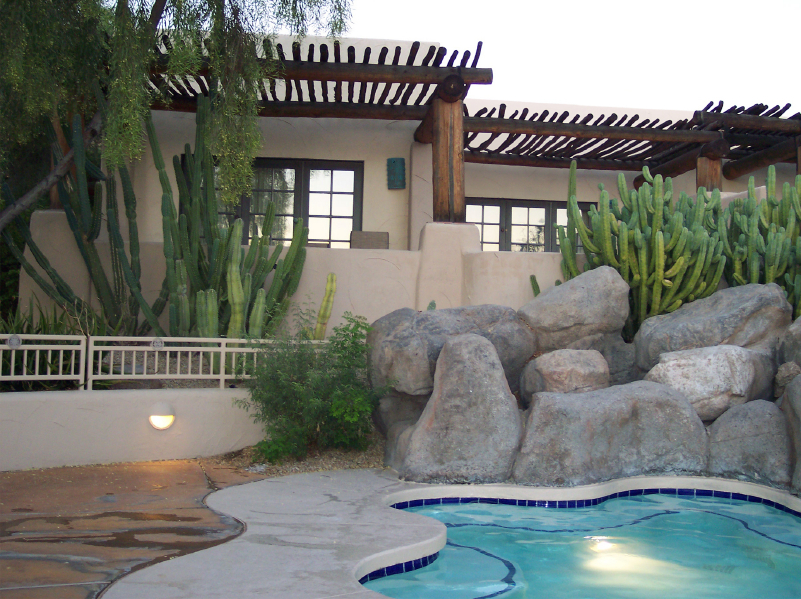 Summers in Ahwatukee, AZ are scorchers, reaching temperatures of 115 degrees; sometimes higher! As Arizonans, one of our favorite ways to beat the heat and cool off is to take a dip in our backyard swimming pools. But what if our pools aren't up to par?
Your Ahwatukee swimming pool needs to be properly cared for and maintained, or you may be taking a dip in something that more closely resembles a swamp as opposed to the sparkling, pristine, pool you expect.
Rest easy Arizona pool owners! Down Under Pool Care is here to help with affordable, quality, pool care services in Ahwatukee, Arizona!
Ahwatukee Pool Services
Down Under Pool Care is happy to provide the following pool services in Ahwatukee, AZ:
Weekly Pool Service
Twice Monthly Pool Service
One-Time Pool Clean Up
Chemical Service
Pool Drain
Acid Wash
ChlorineWash
Tile Cleaning
Cartridge Filter Cleans
DE Filter Cleans
Salt Cell Cleaning
Replacement of Pumps
Replacing Bulb and Seal on Pool Lights
Backwash Repairs
Deck Repair
Motor Repair
Inlet & Outlet PVC Piping Repair
Sand Changes
Tree Trimming Around Pools
Hosing Down Decks
Spotlight On Ahwatukee
As a neighborhood of Phoenix nestled just outside of South Mountain Park, Ahwatukee, AZ is home to some 78,000 residents; many of whom have swimming pools. The 36 square miles that makes up Ahwatukee is full of so many things to do. One of the most popular destinations in the area is Ahwatukee Foothills Towne Center. This shopping center has around 50 different venues that attract shoppers, diners, and movie goers; including: an AMC movie theater, an Old Navy Outlet store, and a RA Sushi Bar and Restaurant.
Ahwatukee is loosely named after a house built in 1921, which when translated from it's original native Crow language, means "House of Dreams."
Ahwatukee Zip Codes We Service: 85044, 85045, and 85048.
Cities Surrounding Ahwatukee Where We Also Provide Pool Service
In addition to providing quality pool services in Ahwatukee; Down Under Pool Care also services swimming pools in Phoenix, Tempe, Mesa, Scottsdale, Chandler, and Gilbert.
If you have a swimming pool in Ahwatukee, and would like to save yourself the time and stress that comes along with appropriate pool maintenance and care, call Down Under Pool Care for Ahwatukee pool services.
Call Today For Pool Service In Ahwatukee!
(480) 671-1184