Arizona Pools & Monsoons: What You Need To Know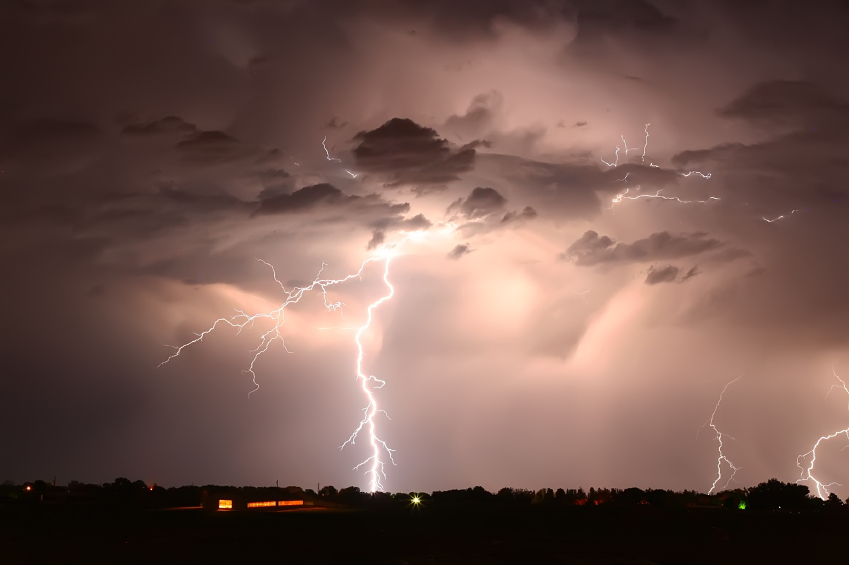 Posted by anthony In Category : Pool CareIn tag : Arizona,chemical service,Monsoon,pool cleaning,pool filters,Rain,Swimming pool,Valley,weather
That time of year is almost upon us. Almost every afternoon, the skies darken and the clouds open up; blessing the Valley with some much needed moisture.
It's quite the sight to see… Sheets of rain dumping on Arizona; blanketing the Valley with water. Within a matter of a few short minutes, the rain subsides and the skies turn back to their normal blue.
I'm talking, of course, about our infamous Arizona monsoons. With monsoon season just around the corner, it's important for Arizona pool owners to know just how these monsoons impact our beloved outdoor swimming pools.
Here's what you need to know:
When Is Monsoon Season In Arizona?
In 2008, the National Weather Service officially declared the monsoon season to be June 15- September 30. During this time, Arizona residents will typically see heavy desert rains, increased humidity, and severe dust and wind storms. These storms tend to move through the Valley rather rapidly, but can reoccur almost every day.
How Monsoons Impact Pools
This added rain water and debris will have an impact on your pool. After a storm, it's not uncommon to wake up the next morning and find your pool full of leaves, branches, trash, dirt, and other debris. If your pool furniture is not properly secured, you may also find a chair or two lying in the bottom of your pool. Everything that is blown into your pool will either sink to the bottom, or float on top. Either way, it needs to be removed.
The added rain water in your pool can also impact your pool's pH balance and change the effectiveness of the chemicals. Your skimmer baskets and filters will also be impacted, as they collect the added debris thrown into your pool during the severe storms.
Preparing Your Pool For Monsoon Season
It's clear that monsoon season will greatly impact your Arizona pool, but there are a few preventative measures you can take before the storms hit this summer. Before and during monsoon season, it's important to protect your pool equipment. If your pump, motor, filters, etc. are not enclosed, make sure you securely cover them with a tarp. Turn off the power to the equipment as well, at least during the duration of the storm. These steps will help protect your equipment from flooding, dust, and other flying debris.
Before monsoon season hits, do some landscaping near your pool. Trim back tree branches, pull dying plants, and even look to have any dead leaves on your palms removed. The less debris that can find its way into your pool, the better.
Before the big storms hit, make sure all your patio equipment is tightly secured. If they are not secure, take them into the garage, or even inside. The monsoon winds can be brutal, and can turn a piece of pool furniture into a wrecking ball; damaging your pool, your home, and anything else in its path.
Caring For Your Pool During Monsoon Season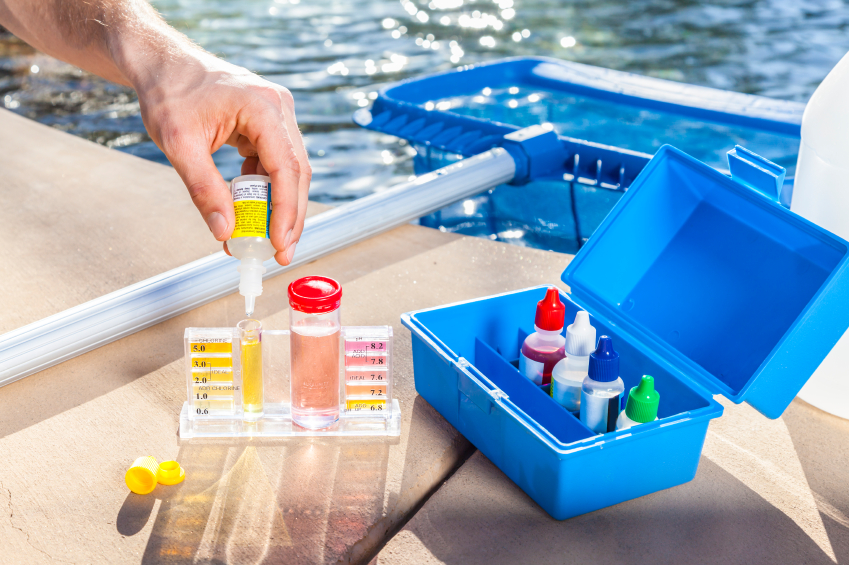 After the heavy winds and rains that accompany a monsoon, your pool is going to need a little TLC. Consistent pool care efforts are the key to keeping your pool healthy during monsoon season.
Here are a few easy-to-follow tips to adhere to during monsoon season:
Pool Cleaning. After any monsoon storm hits, the first step you need to take is to clean your pool. Remove any debris floating on top of the pool, and vacuum the bottom.
Empty Skimmer Baskets. After a monsoon hits, your skimmer baskets will likely be full of leaves, branches, and other random debris blown into your pool during the storm.
Check, Clean & Replace Filters Or Grids. During monsoon season, you're going to be asking a lot of your filters. They will become full of the dirt and dust blown around during the storms. It's critical to monitor your filters and grids during this time, and have them cleaned or replaced as needed.
Brushing. After a monsoon storm, you'll quickly notice all the dirt and dust that has accumulated along your pool walls and even on the bottom. A good brushing will do wonders to clean up this dirt; and like I mentioned before under pool cleaning, a good vacuuming may be in order as well.
Chemical Treatment. Some of the particles blown into your pool during a monsoon storm may lead to algae growth in the future. Additionally, the additional water added to your pool from the heavy rains can throw off the pH balance of your pool and impact the chemical's effectiveness. It's important to stay on top of monitoring your chemicals and the levels in your pool, and making adjustments accordingly during monsoon season.
Services From Down Under Pool Care
There's no question that the upcoming monsoon season will impact your pool; as to how much of an impact these storms will have is entirely up to you. It's important to be diligent and consistent with your pool care efforts during this time, but being so can be a lot of work.
Down Under Pool Care is here to assist you during monsoon season. We offer pool cleaning and chemical services, filter cleanings and replacements, and pool brushings. These maintenance steps are a must for Arizona pool owners during monsoon season. Give us a call today! We'll keep your pool functioning properly and looking its best before, during, and after these storms hit!
Call Today!
(480) 671-1184