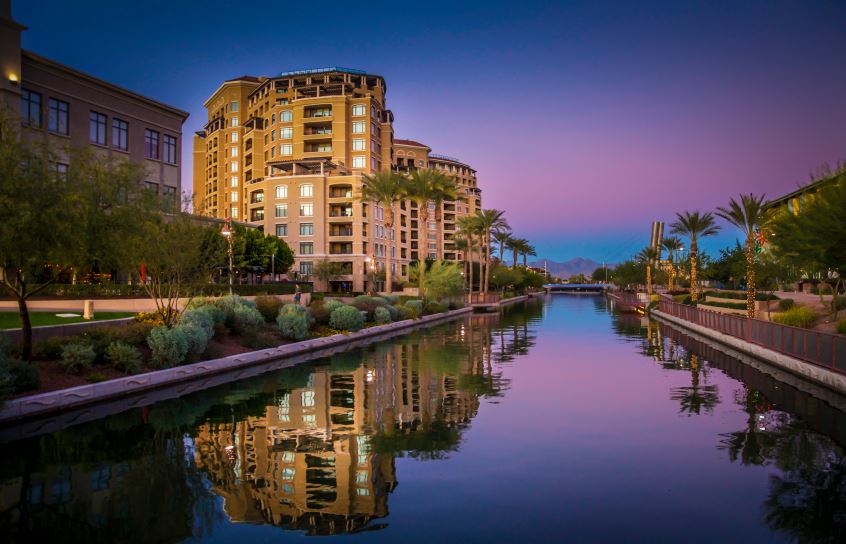 Scottsdale, Arizona has some of the most beautiful swimming pools in the country; and residents know that keeping these swimming pools pristine isn't always easy. You want your pool clean, safe, and functioning properly without all of the annoyances that can come with pool ownership. Who really has the time to frequently clean, maintain, and service their own pool? After all, that's precious time that can be spent actually playing and relaxing in your pool with your family.
Down Under Pool Care wants to help you get the most out of your time, all while keeping your pool healthy, gleaming, and working properly. That's why we are here to serve the great people of Scottsdale, with high quality, professional pool services.
Scottsdale Pool Services
Down Under Pool Care is delighted to provide the following high quality, professional pool services in Scottsdale:
Weekly Pool Service
One-Time Clean Up of Pool
Chemical Service
Pool Drain
ChlorineWash
Acid Wash
Salt Cell Cleaning
Cartridge Filter Cleans
DE Filter Cleans
Sand Changes
Deck Repair
Tile Cleaning
Motor Repair
Inlet & Outlet PVC Piping Repair
Replacement of Pumps
Replacing Bulb and Seal on Pool Lights
Backwash Repairs
Tree Trimming Around Pools
Hosing Down Decks
Spotlight On Scottsdale
Filled with numerous high-end resorts and hotels, Scottsdale, AZ has garnered the nickname the "South Beach of the Desert." I like to think of Scottsdale as the Beverly Hills of Arizona. With so many world renowned restaurants, eclectic boutiques and shopping destinations, and numerous recreational activities; Scottsdale is truly a desert oasis.
Scottsdale Fashion Square in Downtown Scottsdale is a foremost destination for high-end retailers. Residents also flock to Old Town Scottsdale for the western art galleries, old fashion stores, and old-time saloons. In Scottsdale, you can also try your luck at Casino Arizona at Talking Stick Resort, or just play a round or two of golf. Scottsdale has also quickly become a center for art in the United States, with more than 120 professional art galleries and studios, one of the highest per-capita anywhere in the country.
There are clearly many things to do in Scottsdale; and one of the favorite recreational activities residents enjoy, is swimming in their immaculate backyard swimming pools, in which there are many.
Scottsdale Zip Codes We Service: 85250, 85251, 85252, 85253, 85254, 85255, 85256, 85257, 85258, 85259, 85260, 85262, 85263, 85264, 85266, and 85267.
Surrounding Cities In Which We Also Provide Pool Services
While Down Under Pool Care is happy to service the city of Scottsdale; we are also thrilled to offer pool services in Phoenix, Ahwatukee, Mesa, Chandler, Gilbert, and Queen Creek as well.
If you are a Scottsdale pool owner, and would like to save yourself the time and fret that come along with appropriate pool care and maintenance; give Down Under Pool Care a call for Scottsdale pool services.
Call Today For Scottsdale Pool Service!
(480) 671-1184