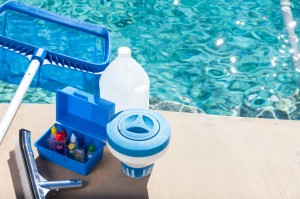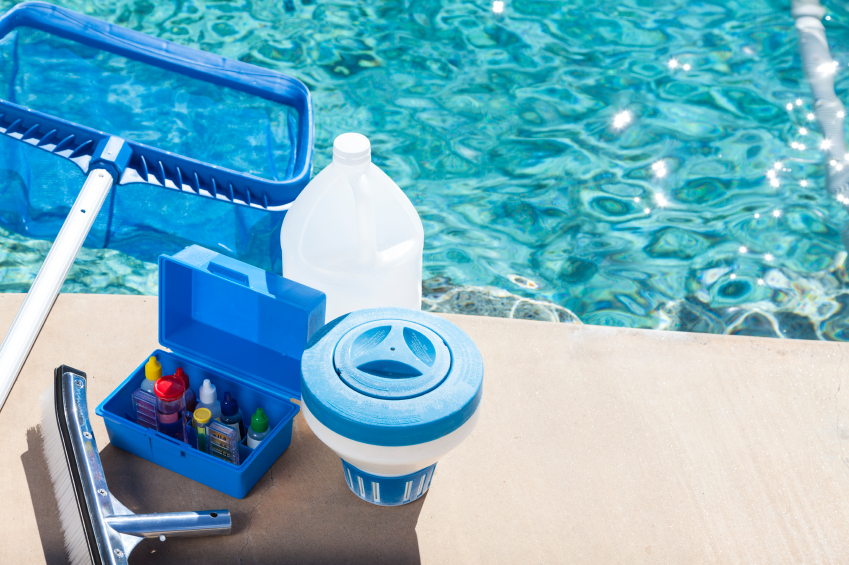 Down Under Pool Care is thrilled to provide Arizona pool owners with the same high quality cleaning and chemical services we typically provide on a weekly basis; on a twice monthly basis as well. This twice a month cleaning and chemical service is perfect for those pool owners who under-utilize their pool but want to make sure that they are clean, healthy, and functioning properly. Proper pool maintenance is about protecting one of your biggest investments. Even if your pool is only getting used a few times a month, you still need to keep up on cleanings and chemical treatments. Failing to do sure can cause serious damage to your pool equipment.
All the leaves, branches, insects, and other debris that somehow still manage to find their way into your pool will fill up your skimmer baskets, clog up your filters, and can even burn out your pool pump.
Additionally, improper chemical balances can lead to algae growth, scale forming, and dirty water. These subpar conditions are not only an eyesore, but can damage the surfaces of your pool.
With Down Under Pool Care's twice a month cleaning and chemical service, a licensed pool care professional will make certain you don't run into any of these problems. Starting at $55.00 a month, plus chemicals the cost of chemicals, one such pool professional will inspect your pool, clean it, and adjust any chemical imbalances. Your chemical feeders will be loaded. Your backwash filters, pumps, and skimmer baskets will be emptied. Your pool will sparkle after its surface is skimmed, walls are brushed, and floor is vacuumed. We'll even spray off your pool deck for you.
If you are tired of worrying and stressing about your pool maintenance, turn to Down Under Pool Care for a twice monthly cleaning and chemical service. Call today and make sure your pool sparkles each and every time you're ready to use it!
Whether you live in Tempe, Chandler, Gilbert, Queen Creek, Mesa, Scottsdale, Ahwatukee or Phoenix; Down Under Pool Care is your go-to source for all things pool care… Including twice monthly cleaning and chemical services!
Call Today For Twice Monthly Cleaning & Chemical Pool Service!
(480) 671-1184