5 Fun Themes For Your Next Pool Party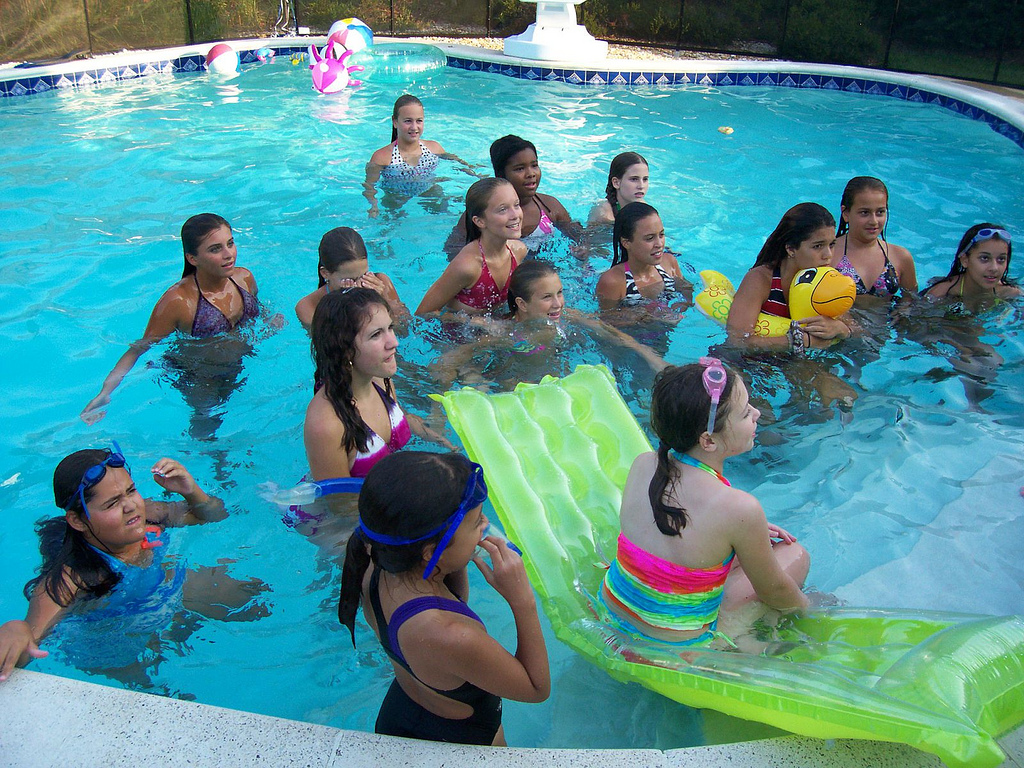 Posted by anthony In Category : Pool FunIn tag : Arizona,Down Under Pool Care,party ideas,party themes,Pool Care,pool chemistry,pool cleaning,pool maintenance,pool party,Swimming pool
Summer is in full swing here in Arizona, and what better way to enjoy the summer months than by throwing a pool party!
Looking for ideas as to what kind of pool party to throw?
Here are five fun themes for your next party, and a couple tips to ensure your pool party is a success:
Note: Make sure all drinks are served in plastic cups to avoid broken glass in your pool.
5 Fun Themes For Your Next Pool Party
1. Pool Luau
One of the most tried and tested pool party themes is a pool luau… and for good reason. Pool luaus are a blast! Colorful fruity drinks, umbrellas, roasted pork with pineapple, tiki torches, and tropical themed party supplies from the local party supply store is all you'll need for an amazing luau experience. Throw a few beach balls in the pool for good measure too. Make up tropical themed invites, and encourage guests to wear flip-flops and Hawaiian shirts over their swim suits. Don't forget the Jimmy Buffet CD and the limbo sticks!
2. Western Theme
What's more suitable for an Arizona pool party than a western theme? Set tables with red and white checkered table clothes and cowboy boot centerpieces. Pick up some cheap bandanas or straw hats from the party supply or dollar store, or encourage guests to wear their own with their swimming suits. If you're really feeling adventurous, look to rent a mechanical bull; or simply have a lasso contest. Set up a 'chow wagon' and serve hotdogs and chili, with ice cold drinks. Make sure you have some country music to play while your guests party!
3. Pirate Treasure Hunt
Arrggh matey!! Transform your Arizona swimming pool into a pirate ship, complete with the dreaded plank to walk (diving board). Throw up a few pirate flags around your pool, and have party guests wear bandanas, eye patches, and other pirate apparel. Turn your pirate party into a treasure hunt. Hide "pirate booty" around your pool or throw some plastic gold coins in the water for the kids to dive after and collect. For all you drinkers, make sure you have plenty of rum on hand for the older pirates.
4. Pool Camp-Out
I know it might sound a little different, but one of the best pool parties I have ever attended was a pool camp-out. Have guests bring their tents to set up around the pool; or better yet, use inflatable pool rafts as air mattresses and sleep out under the stars. If possible, build a campfire in a transportable fire pit (about $79 at Lowes) to roast marshmallows and hotdogs. Tell ghost stories or sing campfire songs. If you don't want to deal with setting up tents, or simply don't have the room around your pool, stick with the camping theme but have a half-campout; ending about midnight.
5. Pool Movie Night
One of my fondest childhood memories was attending the drive-in movie theater. Unfortunately, there's only one left here in Arizona. Drive-in movies are so much fun, why not create one poolside. You'll need a laptop to play the movie, speakers, a projector, and a white bed-sheet to hang. If you don't have these items lying around the house, try an audiovisual rental company. If you really want to have fun, play the movie Jaws and throw a couple inflatable sharks into the pool. Pop some popcorn and have plenty of Red Vines on hand for your guests to snack on in the pool while they watch the movie.
Ensure Your Pool Is Party-Ready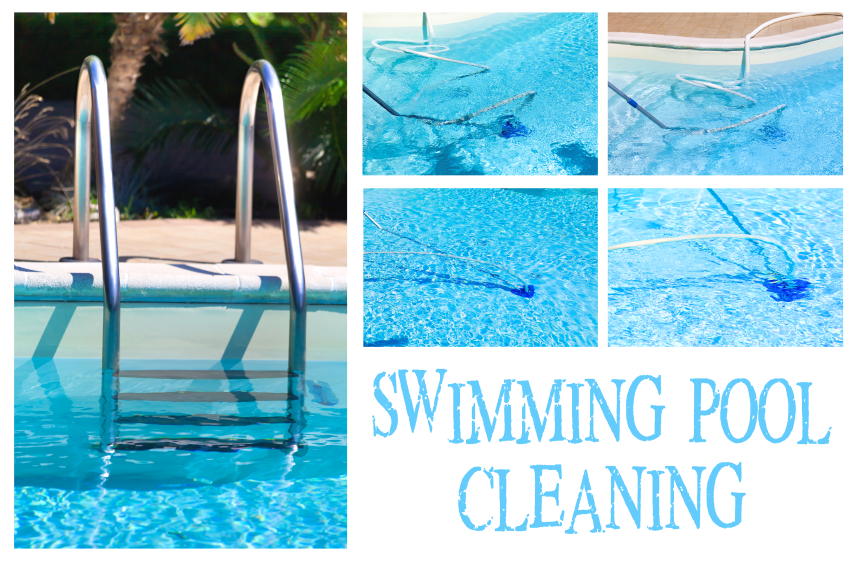 Before you invite all of your friends and family over for a pool party, you have to make sure your pool is properly prepped. After all, you want to present a positive image as you entertain guests.
Make sure your pool is clean and chemically treated with a treatment service from Down Under Pool Care. A highly trained pool professional will skim the pool's surface, brush the pool walls, and vacuum the bottom of your pool. Your pool's chemistry will be checked and adjusted as needed so all your guests can swim in a healthy pool.
If you're really looking to impress, try one of Down Under Pool Care's chlorine wash or acid wash services. These services will remove any unwanted dirt, algae, and stains; leaving your pool radiant for your upcoming pool party.
After your exciting themed pool party, you'll want your pool cleaned as well. Pieces of popcorn from your pool movie night will likely be floating in the pool and in your skimmer baskets. All those extra bodies in your pool may through off your pool's chemistry or add extra debris that get's caught in your filters as well. Afterward, it may be time for a filter cleaning too.
Whether it's getting your pool ready for a pool party, or it's cleaning up afterward, look to Down Under Pool Care for all of your pool service needs!
Call Today!
(480) 671-1184