Get Your Arizona Pool Ready For Spring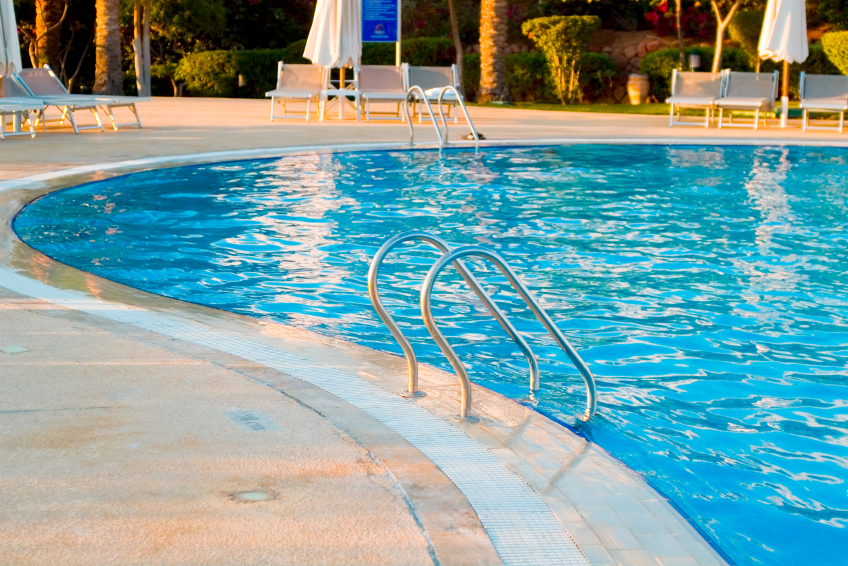 Posted by downunderpool In Category : Pool CareIn tag : Acid Wash,Arizona,Chlorine Wash,DE Filter Cleaning,Filters,Pool Care,Pool Service,Swimming pool,Tile Cleaning,Total Dissolved Solids

Top 10 Ways To Get Your Arizona Pool Ready For Spring 
I know it's only February, but here in Arizona we are only weeks away from that perfect spring pool weather. Pool season will be here before you know it. Don't wait until your kids are ready to practice their first cannonballs of the year, before you get your pool ready for use.
Here are the top ten ways to get your Arizona pool ready for spring:
10. Pool Drain
Did you know that your pool needs to be drained every three years or else your Total Dissolved Solids (TDS) levels will be too high? High TDS levels can cause scale buildup in your pool's pipes, valves, and filters. This can lead to serious damage to your pool and reduce its performance.
If it's been a few years since your pool was last drained, it's time to take action. Down Under Pool Care can change out your pool water for you, and clean the interior surface. We will even administer the start-up chemicals you need, prepare the pump for use, and pH balance your new water.
9. Acid Wash
If your pool has been stagnant for awhile, you'll notice it covered with a nasty slime. This slime is algae, and it's definitely not something you want to be swimming in. Additionally, algae can stain your pool; especially if your pool is plastered. If you cannot see the bottom of your pool, you need an acid wash. An acid wash will not only keep your pool algae free for the spring and summer, it will also brighten and whiten up your pool by removing stains and deposits. If it's also time to change your pool water, I would also highly recommend an acid wash while it's drained.
Down Under Pool Care will scour and scrub the interior of your pool with acid, leaving it bright, glowing, and beautiful; just in time for spring swimming!
8. Chlorine Wash
A great alternative to an acid wash is a chlorine wash. A chlorine wash is an excellent way to get your pool looking like new again and keep it clean and safe for your family and friends. A chlorine wash will remove mineral and calcium buildup and also work to prevent a build up of algae throughout the upcoming spring and summer months.
With a chlorine wash service, a highly trained Down Under Pool Care specialist will scrub your pool with chlorine; killing all those hidden algae spores.
7. Deck Repair
The brutal Arizona sun is murder on your deck. After a few short years, a new deck can look worn, cracked, and damaged. A damaged deck is not safe for the kiddos. Whether your deck is wood, stone, or acrylic; repairing, cleaning and sealing it is a messy job best left to the professionals at Down Under Pool Care.
6. Tile Cleaning
If those beautiful pool tiles in and around your pool are not looking like their glowing bright selves, they may be covered in calcium. Down Under Pool Care is trained and equipped to shot-blast tiles to remove any calcium build-up. Your pool tiles will be glowing again in no time!
5. DE Filter Cleaning
A Diatomaceous Earth (DE) filter is fitted in your pool to assist in getting rid of dirt and other particles. It's crucial that your DE filter be cleaned regularly and refilled with the DE powder.
Down Under Pool Care will clean and inspect the grids and manifold of your DE filter, pressure test it, and charge it with DE. This will help keep your pool sparkling clean all year long.
4. Replacing Pool Light's Bulbs & Seals
Night swimming is one of our favorite pastimes here in Arizona. Having a light or two out in your pool can make swimming in the dark dangerous, and take away from your nighttime fun. Let Down Under Pool Care put the fun back into your spring and summer evenings, by replacing your pool light's bulbs and seals.
3. Cartridge Filter Cleaning
One of the most significant pieces of equipment your pool needs to function properly is a cartridge filter. In order for these filters to function properly they need to be periodically cleaned. Occasionally, these filters need to be replaced. A Down Under Pool Care professional is an expert at disassembling these cartridge filters; as well as cleaning and inspecting them. With their years of experience, the pool specialist can determine if your filters need to be cleaned, or if they need to be replaced.
2. Safety First
One of the most important aspects of getting your pool ready is making sure it's safe for use. First, check and make sure there is a fence around your pool to keep the wandering neighbor children out. Self-closing, latching gates are your best bet here. You need to also make sure there is rescue and first-aid equipment nearby.
Second, your pool also needs to be inspected. Down Under Pool Care will inspect your pool for you, including pumps, vacuums, motors, heaters, handrails, diving boards, ladders and slides and secure anything that's shaky or damaged. We will also confirm that there is correct pressure in the pipes, and make sure there are no leaks at pool's lip.
1. Down Under Pool Care's Weekly Pool Service
The one sure-fire way to get your pool ready for the spring and summer months ahead, and keep it looking great all year long, is with Down Under Pool Care's weekly pool service. We'll come to your pool on a weekly basis, to clean your pool. We will check your water chemistry, and add chemicals as needed. The cleaning includes, skimming the pool surface, vacuuming the bottom of the pool, and brushing your pool walls. All the baskets, skimmers, pumps, backwash filters, will be emptied and the chemical feeders will be loaded.
This weekly pool service will take all of the worry out of pool ownership. A glistening pool will await you every time you dive in upcoming pool season.
Whether you live in Tempe, Chandler, Gilbert, Ahwatukee, Mesa, Scottsdale or Phoenix; Down Under Pool Care will make sure your pool is ready for the upcoming pool season.
Call Today!
(480) 671-1184