How To Choose The Best Arizona Pool Service Company

Posted by anthony In Category : Pool MaintenanceIn tag : Acid Wash,Arizona,chemical service,Chlorine Wash,Down Under Pool Care,Pool Care,pool cleaning,pool maintenance,Pool Service,Pump,Yelp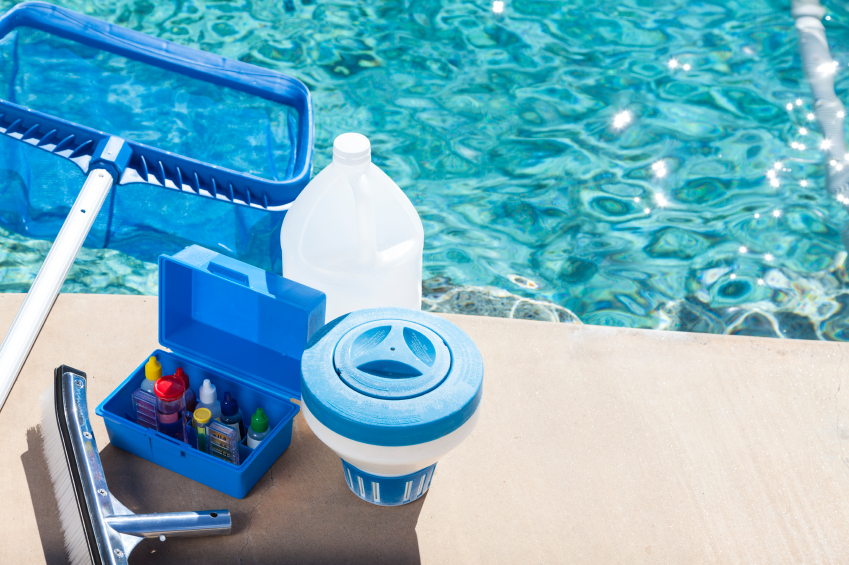 Whether you're new to Arizona, or are a long time resident; finding a dependable, trustworthy, and affordable pool service company isn't always an easy task. Turning to the cheapest pool care company you can find can leave you sacrificing quality, service, and piece of mind; but you don't want to feel like you're getting financially taken advantage of either.
That's why we've put together a checklist of what to look for in an Arizona pool service company. Here are 10 ways to help you choose the best pool service company in Arizona:
1.  Stick with a local pool service company. 
If you are looking for a pool service company in Arizona, why wouldn't you choose a company based in this great state; a company who knows the area and the special needs of its pools? Only a local pool service company will have the expert knowledge and expertise to deal with cleaning up after our monsoons and haboobs. Local pool service companies have a vested interest in protecting their local reputation, and will work tirelessly to satisfy customers.
The professionals at Down Under Pool Care have serviced Arizona for years, and have a reputation as one of the best pool companies to do business with.
2.  Look for family owned and operated. 
In most cases, national or bigger pool service companies charge customers extra to pay for their corporate expenditures. By choosing a family owned and operated pool service company, you can rest assure that the company will put the needs of the customer first, before corporate or stakeholder needs. Family owned operators treat customers like family.
3.  Choose a full-service pool company. 
When choosing a pool care company, make sure they can do more then just skim leaves and administer chemicals. There's so much more when it comes to owning a pool. You don't want to have to call someone else any time your pool pump is on the fritz or your outlet pipes need repair. Hire a company that can clean and replace your filters, perform chlorine or acid washes, and inspect and repair pumps and equipment. Down Under Pool Care is one such company.
4.  Choose a company that will work with you. 
Swimming pool maintenance needs to be a joint venture between you and your service company. Every customer is unique, and so are the needs of their pool. With your busy schedule, make sure the pool service company is flexible to your schedule and works with you on the true needs of your pool.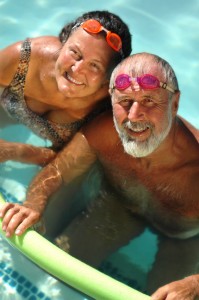 5.  Experience matters. 
Electing a pool service company that has been in business for many years, and who is familiar with the particular needs of pools in Arizona, is always best. You want to know that your service company is going to be around next month. You also want the confidence that comes with knowing your pool care professional has dealt with many types of issues that pertain to a pool, and have had success treating these issues many times.
6.  Read online reviews before hiring.
Gone are the days of just opening a phone book and calling the first pool care company you see. The internet is great vehicle to find pool reviews. Yelp, Angie's List, and Google all have consumer reviews that can help narrow down your search. When reading these reviews, do keep an open mind and look at the big picture. Watch for a pattern of reviews. An occasional bad review may just be a disgruntled customer, and may not have much to do with the pool care company.
Check out Down Under Pool Care's excellent reviews on Yelp.
7.  Seek the advice of family, friends and neighbors.
Referrals are an excellent way to find a reliable pool service company. If your friends, family or neighbors have had a great experience with a company, they'll let you know. Down Under Pool Care professionals know just how important this word of mouth advertising is, and work tirelessly to ensure all your family, friends, and neighbors they service are satisfied.
8.  Interview pool companies and ask for references. 
Pool service professionals are applying for a job as they look to service your pool, so why not put them through the job interview process? You know what's important to you, your family, and your pool; so have a list of questions ready to ask when you call around. In most cases, you'll know right away if the service company is a good fit. It is okay to ask a pool service company for references, or examples of some prominent local pools they might service. For example, Down Under Pool Care services some of the finest pools in Arizona; including the million dollar pools of famous professional MLB baseball players.
9.  Compare affordability and pricing. 
Pricing is important for pool services, but it's not the only thing. You want a combination of affordable pricing, quality products, and exemplary customer service. In the interview process, check out the prices for the services you need, but also make sure you get the quality and service you pay for. Like I mentioned before, local family owned and operated pool services companies, like Down Under Pool Care, are typically more affordable and have less overhead and franchise fees to meet; meaning they are more affordable.
10. Choose One Of Arizona's Top Pool Companies 
Based on the criteria above, your choice for a local pool service company should be easy. Choose a company that's local, family owned, full service, and affordable; that comes highly recommended through reviews and references. Choose Down Under Pool care for all of your pool service needs.
Down Under Pool Care
(480) 671-1184