Hard Water & Pool Drains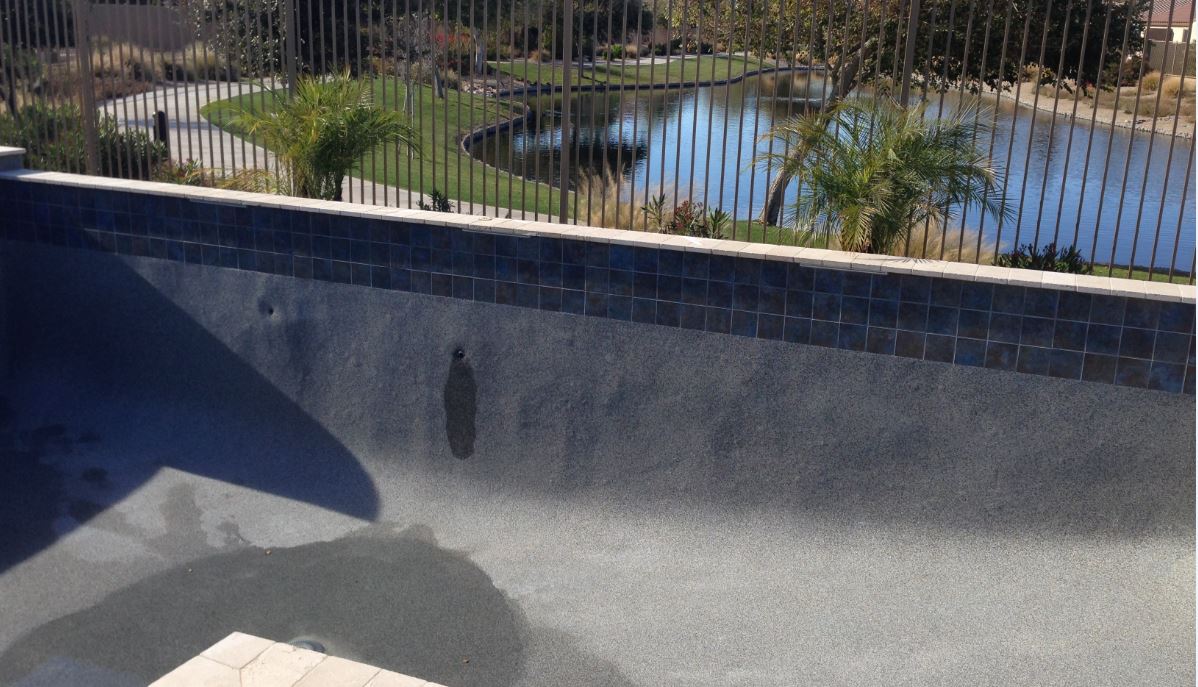 Posted by anthony In Category : Pool DrainIn tag : Arizona,build-up,Down Under Pool Care,Hard water,hardness,Pool Care,Pool Drain,Total Dissolved Solids,water change service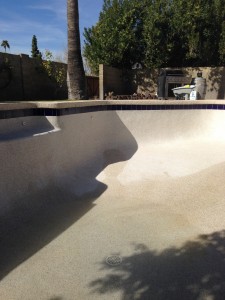 If you have a pool in Arizona, it's likely filled with hard water; unless you have a soft water system installed. While this hard water is in no way hazardous to your health, and is perfectly suitable to swim in as long as it's regularly balanced and chemically treated, it can lead to hard water build-up.
Hard water contains added minerals like potassium, calcium, iron and magnesium. These minerals can build up and leave behind a scaly, white film or residue on your pool walls, ladders, pipes, and filter. This residue can also leave a stain around your pool, almost like a bathtub ring, that can damage the pool liner and pool equipment.
One of the best ways to combat the impact hard water can have on your pool is to have your pool water changed every couple years… And the fall and winter months are the perfect time to do this!
Hard Water & Pool Drains
The fall and winter months (October – April) are the perfect time to change your pool water here in Arizona. With heavy use, your pool lost lots of water throughout those busy summer months; through evaporation, and the kids splashing around. When your pool water level drops, additional water is added to keep levels up.
As you participate in this adding/losing water cycle each and every summer, your pool water's hardness and Total Dissolved Solids (TDS) levels rise; leaving extra minerals and residue. Evidence of this occurring isn't hard to see. Additionally, swimmers can experience a burning sensation on their skin and around their eyes while swimming and the pool water will even begin to taste salty.
When you begin seeing signs of hard water impacting your pool, like calcium deposits, brown manganese stains, and hard water build-up; a pool drain service may be the appropriate action. A Down Under Pool Care professional will be able to test your water's TDS levels, and let you know if it's time to change your pool water.
Water Change Service From Down Under Pool Care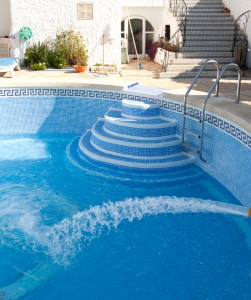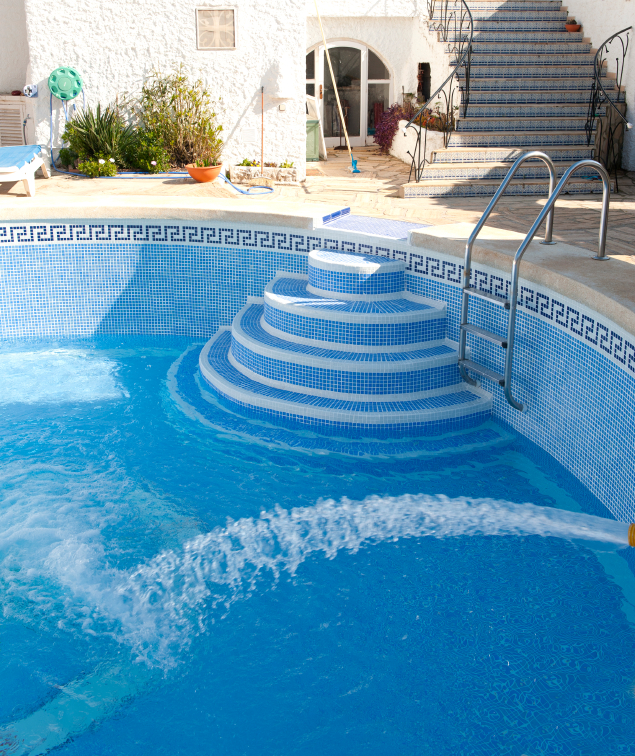 A pool drain service is a necessary part of proper pool maintenance, and needs to occur every two years or as specific conditions like TDS levels or repairs dictate. During a water change service, it's also the perfect time for an acid wash, chlorine wash, tile cleaning, or light bulb change service as well.
Changing your pool water is quite a daunting task, and is best left to a certified, licensed, pool care professional. Down Under Pool Care offers a water change service for $150.00, plus the price of chemicals. This service includes: draining the pool water, rinsing interior surfaces, refilling the pool, priming and starting the pump, administering start-up chemicals, and balancing the water. This service generally takes a Down Under Pool Care professional about 8-10 hours with our pumps.
Call Today For A Water Change Service From Down Under Pool Care!
(480) 671-1184