7 Practical Hair Care Tips For Swimmers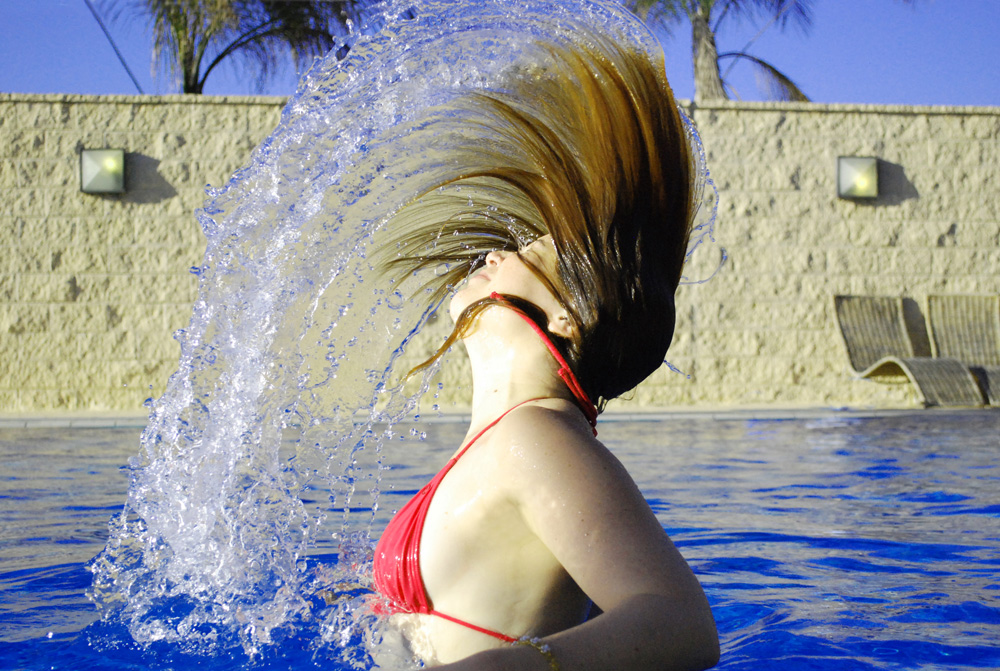 Posted by anthony In Category : Pool CareIn tag : Arizona,chemical service,Down Under Pool Care,Filters,hair care,Pool Care,pool chemicals,pool chemistry,Pool Service,Swimming pool
Reach up and run your fingers through your hair. Do you feel that?
If you are an avid swimmer, your hair may be left feeling dry and frizzy; almost like you're running your fingers through strands of straw. Your hair may even look a little washed or bleached out, and possibly mat or tangle easily. If you happen to have blond hair, it can actually look a little green!
As much as we love swimming in our Arizona pools, the chlorine can do a real number on our hair. That's why I recently sat down with a professional, licensed cosmetologist, to pick her brain about a few steps swimmers can take to prevent or revive chlorine damaged hair.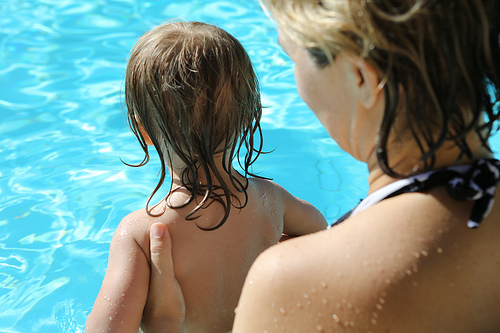 7 Practical Hair Care Tips For Swimmers
1.  Rinse your hair before swimming. I know, I know. The last thing you want to do before jumping into your pool is to think about wetting your hair. Most times, you want to dive in as fast as you can to get out of the heat. The thing is, when you dive in, your dry hair absorbs all the chemicals in your pool. Rinsing your hair before swimming stops it from soaking up those chemicals that can damage your hair.
2.  Wear a swimming cap. It may not be a trendy fashion statement while swimming, but if you're looking for a reliable way to keep those pool chemicals from dying out and damaging your hair; opt for a snug fitting swimming cap. Wearing one will make your hair care routine while swimming much easier; and protect your hair from those damaging pool chemicals.
3.  Rinse your hair after swimming. While rinsing your hair before you swim might not be an obvious hair care tip, rinsing the chlorine out after is a no brainer. Wash out all that chlorine, even if is not with shampoo, as soon as your done swimming; the sooner the better!
4.  Use a clarifying shampoo. When you do wash your hair, opt for a clarifying shampoo. Like I mentioned before, washing the chlorine out of your hair after you swim is a no brainer. Did you know that washing your hair with a clarifying shampoo that contains EDTA makes sure there are no chemical residues remaining? There are many great options out there, but our cosmetologist recommends Neutrogena Anti-Residue Clarifying, Bumble & Bumble Sunday Shampoo, or Pureology Purify Clarifying.
5. Conditioner, conditioner, conditioner! Chlorine is notorious for drying out your hair. Combat the effects of the chlorine by regularly using a fortifying conditioner. Doing this is especially vital after you get out of the pool and wash the chlorine out. Look to leave the conditioner in your hair for a good 3-5 minutes.
If you are an avid swimmer, a weekly deep-conditioning treatment can give your hair an extra boost of moisture. Check your local drugstore for a high-quality deep conditioner.
6.  Treat your hair during your swim. One trick cosmetologists recommend is to actually treat and condition your hair during your pool time. If you really need that extra conditioning, look to use a leave in conditioner. Mix one part conditioner with four parts water in a spray bottle. Bring it to the pool with you and add it periodically. Comb the leave in conditioner under your swimming cap. When you come out of the water, your hair will feel amazing.
*** Note: Swimming with leave in conditioners will require more frequent filter cleanings, as the conditioner will build up in your filters over time.
7.  Pool chemicals are correctly administered and adjusted. One of the biggest mistakes Arizona pool owners make is not correctly monitoring and adjusting the chemicals needed for a healthy and clean pool. These conditions are far more likely to happen when chemical treatments are not professionally done. If the chlorine levels are too high, or your pH levels are off, your pool water will wreck havoc on your hair.
Down Under Pool Care Chemical Services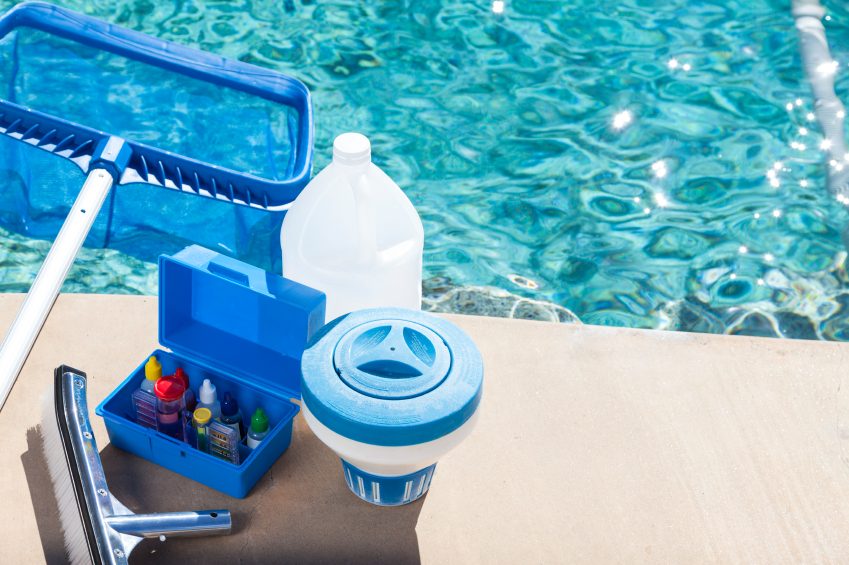 In addition to wreaking havoc on your hair, swimming pool chemical imbalances will certainly lead to subpar swimming conditions. Improperly cared for pools can be a big headache to clean up, and lead to additional costly repairs and the replacing of equipment. You'll be left with algae, cloudy water, and scale-forming!
Down Under Pool Care takes all the worry out of monitoring and administering your pool chemicals, with our professional and convenient chemical service. Starting at $45.00 month, plus the cost of chemicals, your pool's chemistry will be checked and adjusted as needed. Keep your hair healthy and beautiful, and make sure your pool is ready to use when you need it, with regular chemical services from Down Under Pool Care!
Call Today For Pool Chemical Service!
(480) 671-1184